Make Your Halloween Really Happy: 35+ Cool Ideas
Halloween is knocking on our doors! Are you ready to celebrate this cool holiday? If not, I'm here to help you. Halloween is a perfect time to free your creativity and create something stunning. Yes, you can buy all sorts of decoration stuff in the store, spend one or two hours and your home – sure thing your children as well – will be ready to celebrate. But if you want to add love and warmth in your days, I have some advice for you.
Let's start with the beginning. Doors! We should decorate our doors as well to share some Halloween spirit with our guests. The first thing I thought about was wreath. Decorate your door with some pumpkin-and-gourd wreaths. It is very easy to create them by yourself. And handmade stuff is like classic, it is always cool and popular.
Just make a straw wreath that will be the base of your Halloween wreath. Then add some small pumpkins and gourds (you can use a toothpick and Hot-glue to keep them in place) and fall leaves (to fill in the gaps). That is all. Easy, right? Below you can find some examples of creative Halloween handmade wreaths for your inspiration.
Pumpkin Patch Wreath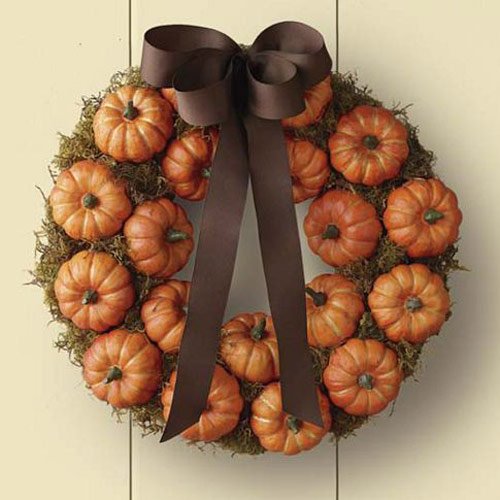 Pumpkin-and-Gourd Wreath
Halloween Cupcake Liner Wreath
(just click on the image to learn how create it.)
Fall Wreath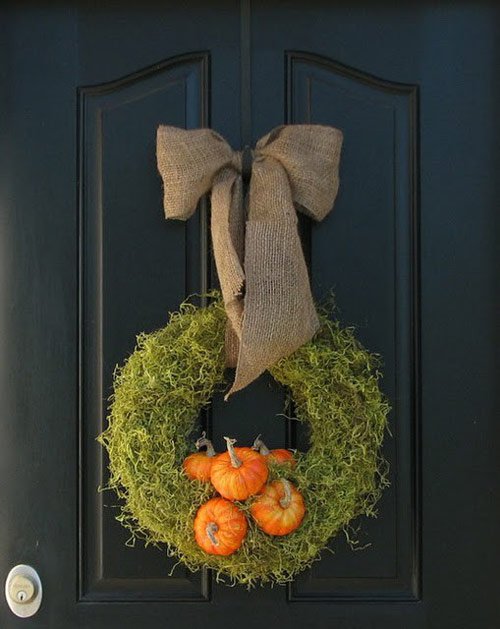 Lace Halloween Wreath (image is clickable)
Halloween Yarn Wreath
Fall Outdoor Wreath
How could I forget about outdoor Halloween decorations? Some creative compositions, nonstandard doormats and porches will adore your friends, guests and passers. You can decorate your yard with different pumpkins or use some stickers to draw bats and cats on your doors. It is all up to you : )
Spiderweb Door Mat
Bat and Cat Garage Door Design
Witch Parking Porch Decoration
Wagon Wheel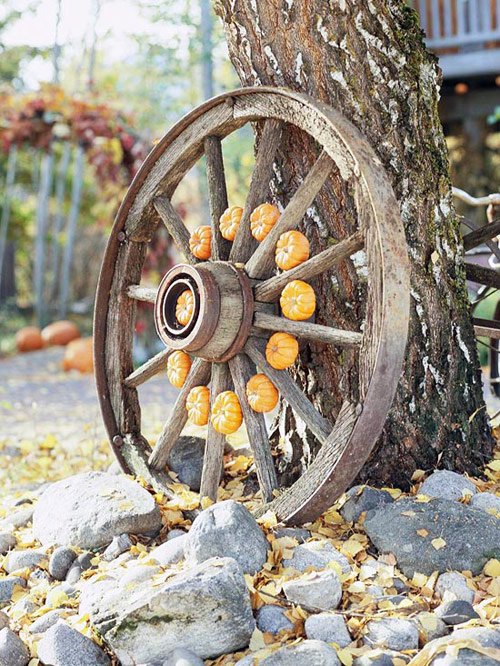 Some handmade stuff will bring the holiday spirit into your home. Orange pumpkins are great but you can easily mix and match these creative handmade pumpkins with your decor.
Burlap Pumpkin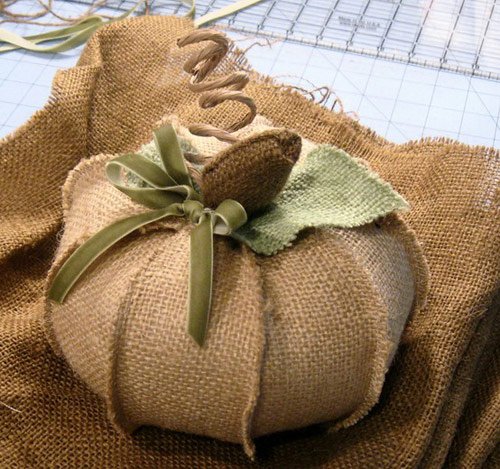 Knitted Pumpkin
Embellished Velvet Pumpkin Forest Green
Spider's Nest Pumpkin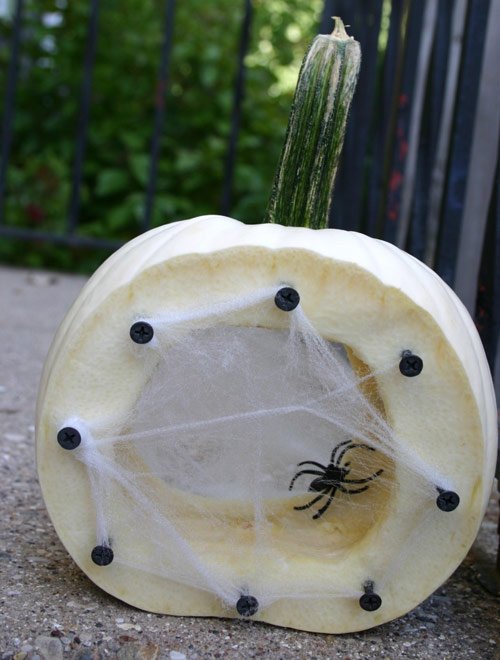 3 Felt Wool Fall Autumn Home Decor
Halloween Paper Pumpkins
Don't forget to add some holiday attributes into your home too. It can be everything you want: candles, candlesticks, Halloween gourd centerpieces, banners, string lights etc. You can make all these indoor decorations by yourself. Handmade stuff will bring the party room to life. Scroll down to get a piece of inspiration. By the way, all these images are clickable and you can find even instruction on how to create such stuff.
Black Lace Candles
Corn Husk Candle Covers
Halloween Gourd Centerpiece
Halloween Banner on Mantel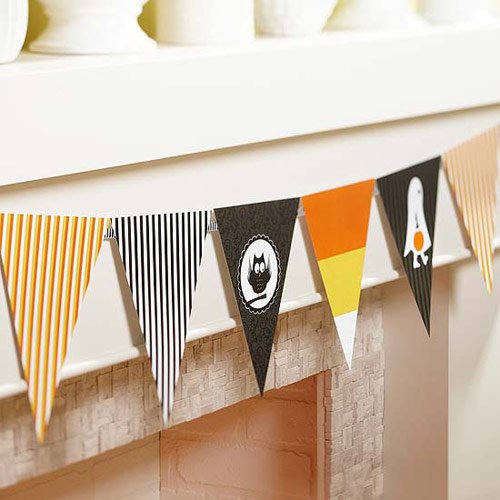 Happy Halloween String Lights
Halloween-Inspired Paper Lanterns
Chalked Skeleton Centerpiece
Halloween Toy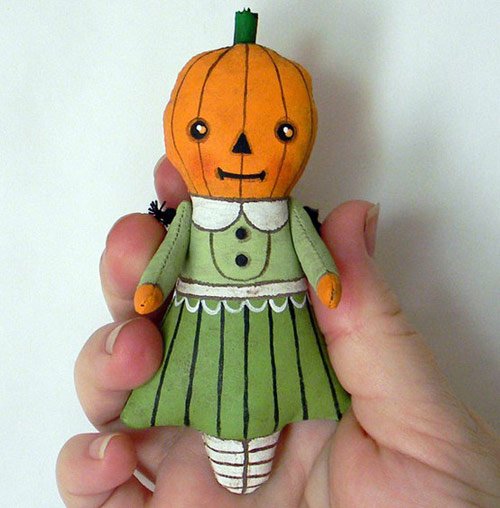 Pumpkin Lanterns
I'm sure that Halloween without confection and sweet-stuff isn't real Halloween! Treat your loved ones with tasty cakes, cookies and other Halloween desserts.
Cauldron Cupcakes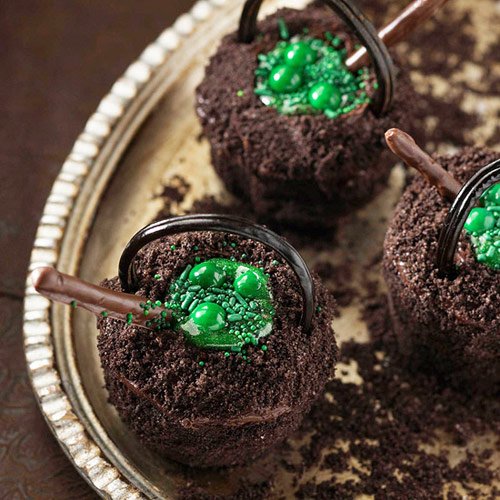 Pecan Carmel Spiders
Cupcake Ghosts
Halloween Spider Cupcake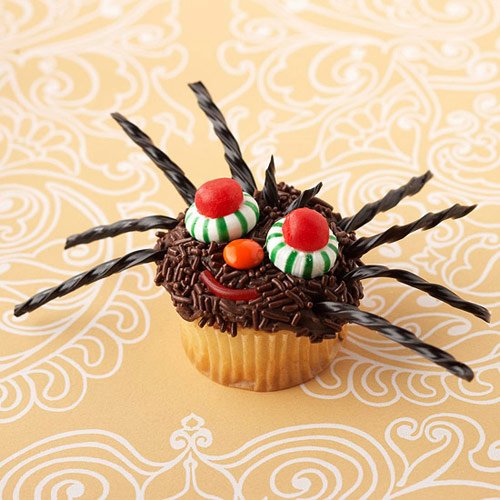 Sweets Miniature – Pumpkin-Choco Macaron Box
Pumpkin Spice Creme Brulee
Halloween Cupcake Toppers
If you think that I forgot about jack-o'-lanterns, you are wrong! Now it is time to decorate it. You can carve your pumpkin or paint it 🙂 Free your imagination! You can find some cool and creative ideas below. Enjoy!
Caterpillar Painted Pumpkins
Black Cat and Bat Painted Pumpkins
Mouse House
Owl Pumpkins
If you like this article, you might be interested in other article on Halloween Wallpapers.